Chimneys are made of brick and motar, which may deteiorate after time. Any masonry damage within the chimney should be done by a professional
My Company gets more calls about leaks around chimneys more than about any other problem. And more often than not, the culprit is the lead flashing that keeps the intersection between the chimney and roof that must be watertight.
Warning signs that your chimney needs attention.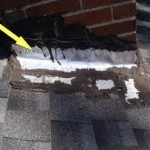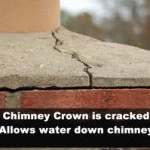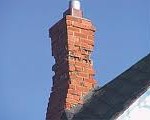 Proper flashing around a chimney includes two layers. The first is step is called ice and water lapped up the side of the chimney. Next comes the counterflashing: A second layer of lead flashing is embedded in the chimney mortar joints and folded down to cover the top of the ice and water shield. Always install ice&water shield or icegaurd directly around the chimney before you re-apply any shingles. When water freezes, it forms up hill, against gravity, and can force itself under the shingles so ice gaurd is vital for protecting the most vulnerable part of your roof.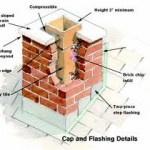 The corners are especially vulnerable. We cut and bend the lead flashing around the corners. Even in a quality installation, this leaves one small spot that should be sealed with a high-quality urethane sealant. This adhesive can work itself loose over time. If the flashing looks to be in good condition, recaulking should take care of the problem. However, caulk is not a substitute for improperly overlapped flashing materials.
chimney services
repointing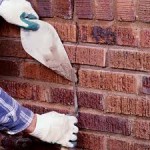 new lead flashing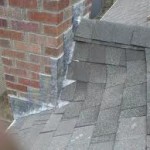 chimney flute cap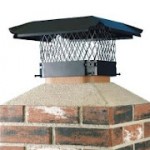 chimney rebuild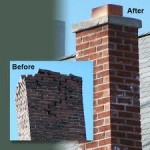 cement crown repair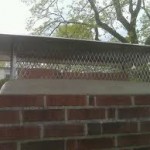 Area served: All Of RI Cranston RI, Providence RI, Barrington RI, Pawtucket RI, Cumberland Hill RI, Valley Falls RI, Warwick RI, West Warwick RI, Woonsocket RI, Central Falls RI, East Providence RI, Johnston RI, North Kingston RI, South Kingston RI, Newport RI, Jamestown RI, Middletown RI, Smithfield RI, North Smithfield RI, roofers Coventry RI, Little Compton RI, Scituate RI, Hope RI, Boston MA, Cambridge MA, Brookline Ma, Springfield Ma, Attleboro Ma, North Attleboro Ma, South Attleboro Ma, Bellingham Ma, Blackstone Ma,