Hurricane Season is approaching!!!  It is time to hunker down and prepare for tropical storms and hurricanes.  Ialongo roofing Company will show you the best way to prepare your house for high winds and record rainfall.  I will give you a detailed list on how to protect your house from flooding, broken windows, roof repairs, and possible losing your home.
Roof Inspection
It is important not to wait last minute.  Most likely you will have to hire a roofing contractor or a general contractor to complete these tasks.  Some homeowners are very handy and most of these tasks can be completed.  First thing to expect is high winds that can rip shingles to complete roofs right off.  So if you are able to get on your roof this would be a good time to give your roof a 12 point roof inspection. Here You will find the warning signs that your roof is about to fail and need to seek a professional roofing contractor on protecting your home.  Some roofing contractors can provide simple roof repairs, such lead flashing replacement, boot cover replacement, or repair a couple of shingles.  This could be a couple of dollars now, opposed to thousands of dollars later.  We all might have home owners insurance but that is the last thing you want to deal with.  It takes months for them to deliver a check. Also the constant debate on how much the are willing to pay for replacement value.  You also get to live in your damage home while this is all happening. 
Gutter and downspout cleaning  
This simple mistake of not checking if your gutters are working properly could cost you thousands of dollars.  I have see it too many times water having nowhere to go, but to back up into your fasica boards.  The water then enters your interior walls damaging paint, drywall, electical, and insulation. In order to fix that you have to remove all that wet insulation.  Some homeowners have already taken this step and think they are fine.  Not with hurricanes!!! Don't forget clean gutter can be quickly clogged with leaves and twiggs from branches.  The best way to to avoid this is to install gutter guards. There are many different brand out their, but here are a few gutter helmet and gutter guard.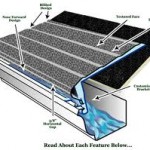 Checking your downspouts for clogging is important to.  Most people forget to check the elbows.  This where most clogs form.  Also adding extra drainage line to your downspout, would be helpful.  Pointing it in direction away from your house down slope. If you have serious drainage problems with your house you might want to add a french drain, or a sump pump for your basement.  Depending on your lands water table will determine your drainage system. 
Siding – Window Inspection
This is where a general contractor will come in handy.  We have an eye for detail that can quickly scan for loose siding.  A general contractor will inspect your step flashing, windows, siding , gutters and roof.  Most will do it for free.  Boarding up windows can definately be a low cost and effective way to prevent damage.  If you are expecting high winds this would be a good choice. 
These are just few Tips and tricks From Ialongo Roofing and Siding Company.  Please link to my blog for many more tips and tricks on installs and preventive maintaince.